RUNNING 1974 VW VOLKSWAGEN KARMANN GHIA FOR SALE SAN DIEGO, Hi anybody interested in this 1974 car? I would trade it for a vw bus or camper shell or overcamper shell for a 1995 short bed ford f150, I am selling it on ebay as well.
Hi, this is a good running 1974 ghia, I drive it once in a while, I believe original engine, not original paint but original color, old repaint, transmission shifts normal, no problems, not known electrical problems, some surface rust here and there, at one point someone put a piece of stainless steel plate on the floor of the drivers side, (well done). No leaks of any kind, no smoke coming out, aftermarket rear disc brakes which need new pads, not a big deal, original rear seats, the front seats are original but newer covers, you are welcome to come and see it, current tags.
GOOD RESTORATION CANDIDATE OR EVERYDAY DRIVER
http://youtu.be/WpM8suwnESE
Please see the video I placed on youtube, sorry it is in spanish because it was intended for a potential buyer in mexico.
SOLD AS IS, NO REFUNDS, MAY CONSIDER TRADE FOR VW BUS OR OVER CAMPER SHELL FOR 1995 FORD F150 SSHORT BED.
THANKS.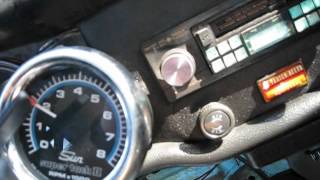 RUNNING 1974 VW VOLKSWAGEN KARMANN GHIA FOR SALE SAN DIEGO
Download Video