1997 Ford F150 #F12-0674 in Little Rock Conway, AR, http://www.autotrader.com/fyc/vdp.jsp?vin=1FTEX17L3VNC18127
If you are looking for real value on a great used car, Linn's Auto & Equipment Sales invites you to call and make an appointment to view this 1997 Ford F150, stock# F12-0674. We are conveniently located near Little Rock Conway, AR and known for our great selection, reliability and quality. Call to take a look at this 1997 Ford F150 today.
Linn's Auto & Equipment Sales
850 Simon Rd
Little Rock Conway AR, 72033
800-862-6464
At Linn's Auto and Equipment Sales, Inc., we market "light damaged" and "total loss" vehicles from insurance sources. We're not a salvage yard, or a parts supplier. What we are is a seller of super affordable vehicles that are a repair job away from exactly what you're looking for...for a whole lot less than what you'd expect to pay! Linn's. Since 1965. You REALLY can drive the best for less!
http://www.linnsauto.com/.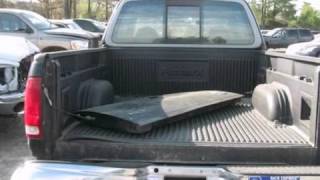 1997 Ford F150 #F12-0674 in Little Rock Conway, AR
Download Video