MyAirbags.com: How to get started: ABS Repair, Cluster Repair, Airbag Light On, Seatbelt, For service, send the defective part to us. After we receive your part we will run a test to identify faults / problem. Your part will be reset / rebuilt and send back to you within 24 hours.
SPEEDOMETER CLUSTER REPAIR
Is the instrument cluster in you vehicle giving you problems? Does the speedometer reads 65 mph when is parked in the driveway? If you are having problems with the Gauges (Speedometer, Tach, Gas, Temp, Battery, Oil, Tranny temp) in your vehicle where they are fluttering, sticking, reading incorrectly (120 MPH), or just refusing to work. Dealers charge over $650 dollars to repair this issue. We can make all your cluster related problems disappear in no time and for a fraction of that dealer cost and take care of that for you for life of the vehicle. If your cluster has intermittent power loss, we recommend you have your vehicle inspected by a certified mechanic first to determine if battery, wiring and fuses are functioning correctly before you send your gauge cluster to us for repair. For any power issues you will need to purchase the full cluster rebuild.
AIRBAG MODULE RESET
Dealership told you that you need a new module?
We reset all fault codes (hard codes and soft codes) and your module is new again. The dealer and/or scan tools will not be able to clear hard codes also known as crash data. After you receive the module from us you will not have to take it to the dealer for any additional programming. All airbag control modules can be repaired, reset and reprogrammed, except if flood or fire damaged. Even after small accident hard codes will be stored in the module.
You are now able to re-use the same airbag module. Airbag control module is also known as sdm, sensor, computer, derm and brain. We can reset your airbag light and clear any crash codes inside your computer module.
ABS EBCM Module Repair
ABS light ON, ABS pump is always running,. The module is failing causing problems with the ABS pump running constantly, also will drain your battery. Remove the ABS fuse to prevent ABS motor burn out. We repair ABS modules (also known as EBCM electronic brake control modules) for many vehicles, please see list below. Dont wait until your ABS pump burns out. We rebuild it within 24 hours and ship it back ready to install. You can still drive your vehicle with the module removed. We recommend covering the exposed surface of the hydraulic control unit with aluminum foil to keep out water and dirt.
Chevy Blazer, Colorado, Silverado, Tahoe,
S-10, S-15, Avalanche, Trailblazer, GMC Yukon, Venture, Envoy, Blazer, Jimmy, Sonoma, Savana, Safari, Suburban, Sierra, Z71, Isuzu Amigo and Rodeo, Opel Frontera, Holden, Honda Passport, Oldsmobile Bravada, Cadillac, Impala, Windstar
Ford F150, F250, F350 1999 - 2004
Ford Windstar 1998 - 2003 EBC 430
Dodge Ram, Dakota, Durango, Grand Caravan.
• 1998 - 2008 Dodge RAM (2WD, 4x4)
• 1998 - 2004 Dodge DAKOTA (2WD, 4x4)
• 1999 - 2003 Dodge DURANGO (2WD, 4x4)
• 1998 - 2008 Dodge VAN
Delphi Delco ABS EBCM
Common Issues:
No Communication
Loss input from Wheel Speed Sensors
Intermidate power loss
• 2000 - 2005 Buick Park Avenue
• 2000 - 2005 Buick LeSabre
• 2000 - 2008 Cadillac Deville
• 2000 - 2008 Cadillac Seville
• 2004 - 2008 Cadillac CTS
• 2005 - 2008 Cadillac STS
• 2005 - 2006 Cadillac SRX
• 2001 - 2008 Chevy Corvette
• 2001 - 2008 Chevy Corvette
• 2001 - 2005 Chevy Imapala
• 2001 - 2005 Chevy Monte Carlo
• 1999 - 2004 Chevy Tracker
• 2001 - 2003 Oldsmobile Aurora
• 2000 - 2005 Pontiac Bonneville.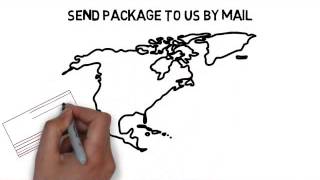 MyAirbags.com: How to get started: ABS Repair, Cluster Repair, Airbag Light On, Seatbelt
Download Video